The following instructions will allow you to download higher resolution images from my Flicker account.
Left click on the image you wish to download.  Once the images fully loads, you should notice 3 small icons in the lower right hand corner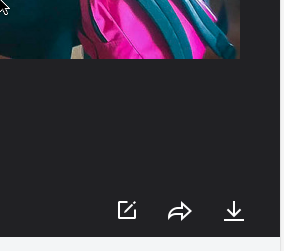 You then want to click the icon on the right hand side (looks like an arrow facing down with a line under it)
Once you click on the download icon you will see the following list of choices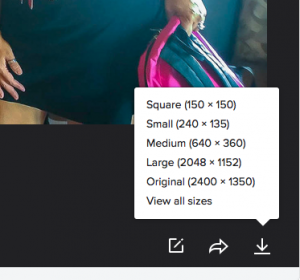 I recommend selecting "Original" or largest size.  You're download will begin and your browser should ask you to download or save.  Select save and then OK.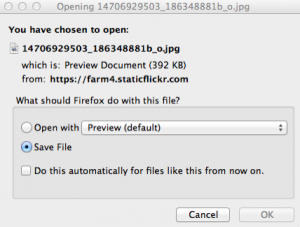 Note the save dialog box above is via Firefox on a Mac.  On other browsers and operating systems, it may look a little different.