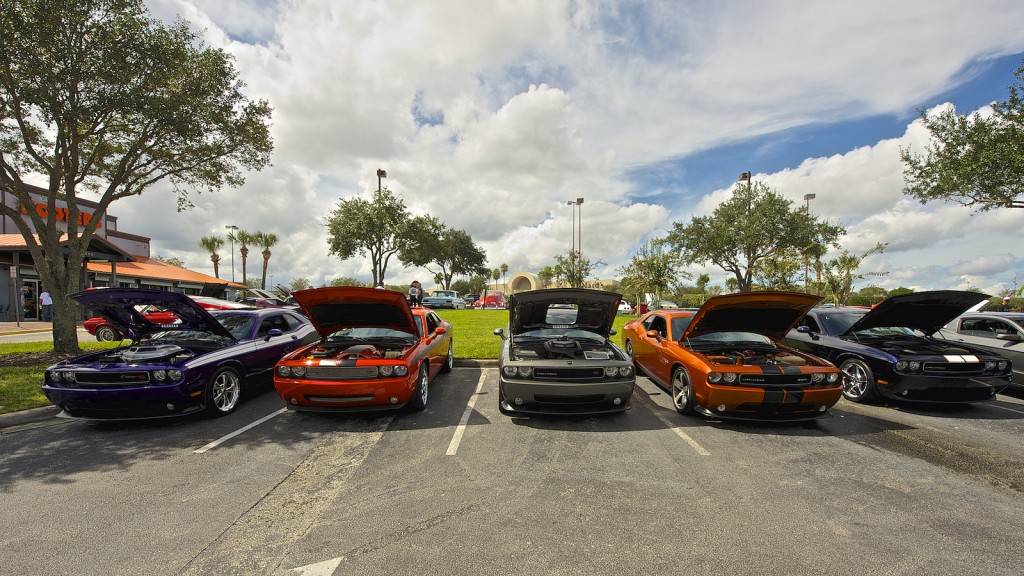 Thank you for your interest in meeting and getting know other Challenger owners here in the Central Florida area.
The Central Florida Challenger Owners (CFCO) are an informal group of car owners who like to meet other Challenger owners, hang out, talk shop, ask for help with their cars or offer to help others with their cars.
We tend to meetup before and park together at local cruises/shows.  We would eventually like to plan some of our own smaller meets at the local coffee shop or diners around the area.
While the main site, which if viewable to all, offers local event / club news and other useful information for our cars.  We also offer a private forum area we call the lounge.  This is not open to the general public (to keep the spammers and email harvesters away) however it's free to join.
If you would like to get to know the others members and talk directly with them via our forums or you would like to leave a comment on one of our front page posts, use the form below and we'll setup an account for you – free of charge.
Please include, your full name and email address so we can setup an account for you. Your email will be kept private, never sold and only used for site communications (forum, front page and admin communications).
If you're having problems with your account and or can't reset your password, please send an email to Jim via rudedog@gmail.com (our main server has issues sending emails to certain domains